THE ESSENCE OF SWAMI'S KNOWLEDGE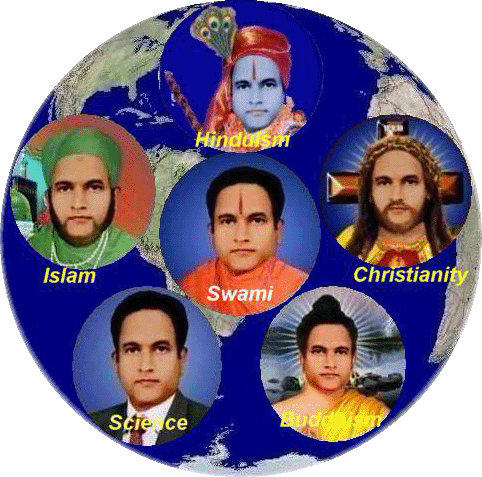 The essence of My [Swami] divine knowledge is condensed into a Sanskrit verse by Me as
Avateernanaro Brahma
Margah Karma phalaarpanam
Jivah Srushti Kanah Srustih
Mithyaa tasyaiva naatmanah
This means "The human incarnation is God for human beings. The path to please Him is only sacrifice of work and fruit of work in His divine mission. The soul is an iota of the creation. The creation is almost unreal (Mithya) for God only and not for the soul."
---
Download Divine Discourses of Shri Datta Swamiji
The divine knowledge preached by Shri. Datta Swami is arranged in several volumes in chronological order.

Click to View &amp Download
---
1st WORLD PARLIAMENT ON SPIRITUALITY 2012
Global Peace Auditorium, Hyderabad
1st world parliament on Spirituality was held in Hyderabad during 17-21, Dec 2012. Shri Datta Swami delivered talks on Universal spirituality and the contemporary Human incarnation of God.
Website: www.wpsconnect.org/home.php
---