Unification of Religions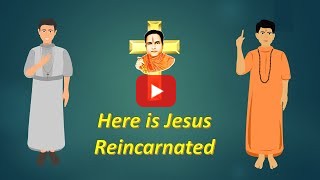 A christian Father: Those who do not have faith in Jesus Christ are destined to be consigned to the flames of liquid fire in Hell.
Shri Datta Swami: Does that mean that there is no salvation to all the devotees who lived on this earth prior to the incarnation of Jesus Christ…
The Path to Please God
avatīrṇa naro brahma
mārgaḥ karma phalārpaṇam |
jīvaḥ sṛṣṭikaṇaḥ sṛṣṭiḥ
mithyā tasyaiva nātmanaḥ ||
This means "The human incarnation is God for human beings. The path to please Him is only the sacrifice of work and the fruit of work in His divine mission. The soul is an iota of the creation. The creation is unreal (mithya) for God alone and not for the soul."